Payment Methods
Cash On Delivery

bKash Payment

EMI Payments

Online Payments

MFS Payments
Payment Security Guarenteed
Huawei band 2 is a 50 M water-resistant band that serves as a Heart rate sensor, a fitness tracker, a sleep monitor, and a message notification device. It is the ideal companion for your smartphone. Once paired with your smartphone, the band provides you with valuable health-related information.

5ATM Water-Resistant
Huawei Band 2 is certified by the 5ATM international waterproof standard.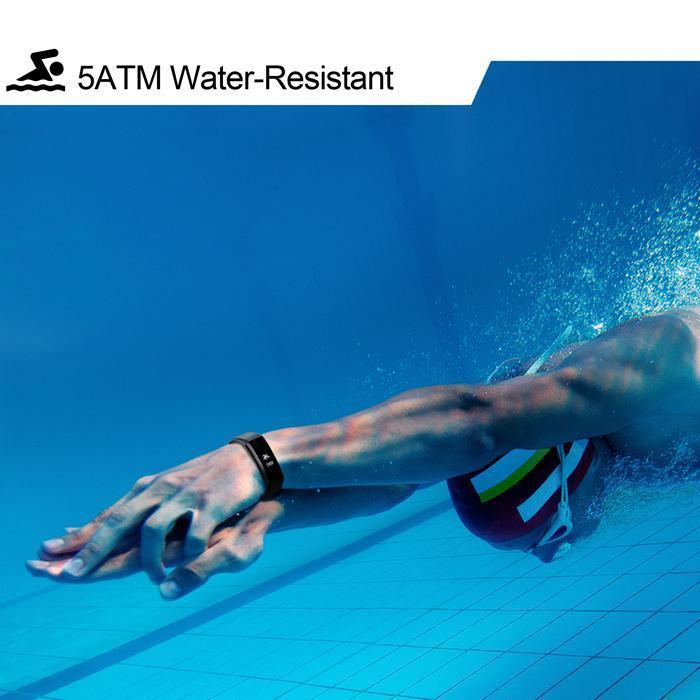 Heart rate monitoring
Continuous, automatic heart rate tracking right on your wrist.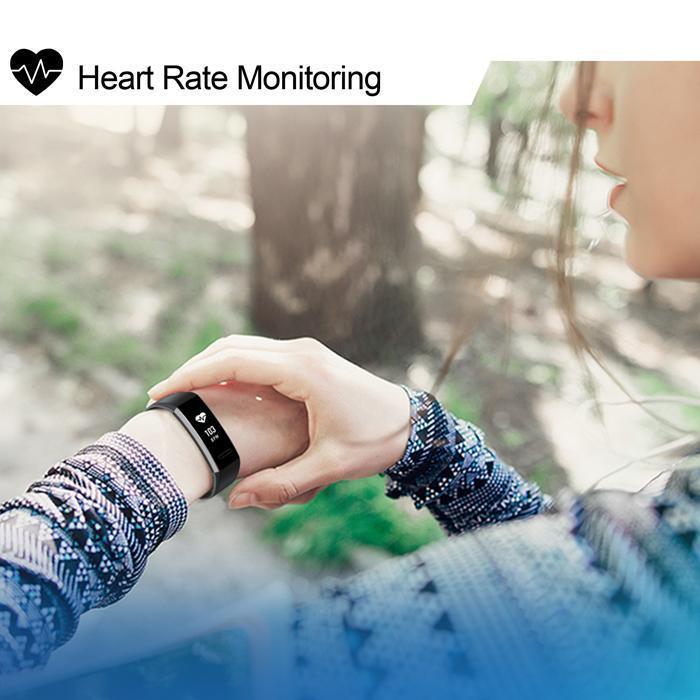 Scientific Sleep Tracking
Huawei Band 2 provides a professional sleep analysis report that includes the following information: Light, deep, and REM sleep, sleep quality score and provides you with personalized advice.

Workout Companion
Automatically tracks calories burned, distance and real-time heart rate etc.
Professional workout data report includes VO2max, training effect and recovery time advice.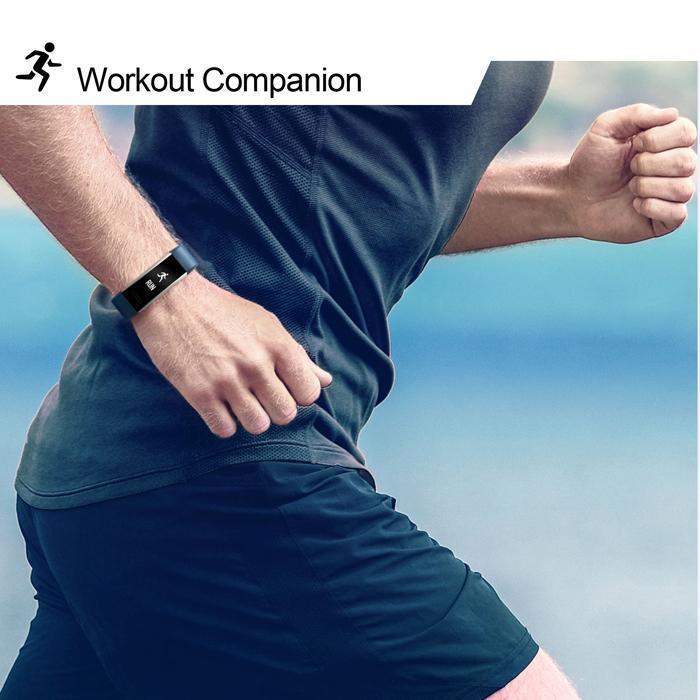 Powerful Apps
Huawei is the third largest handset manufacturer in the world and has very strong software R&D capabilities. Huawei Health app provides you detailed workout data and professional advice.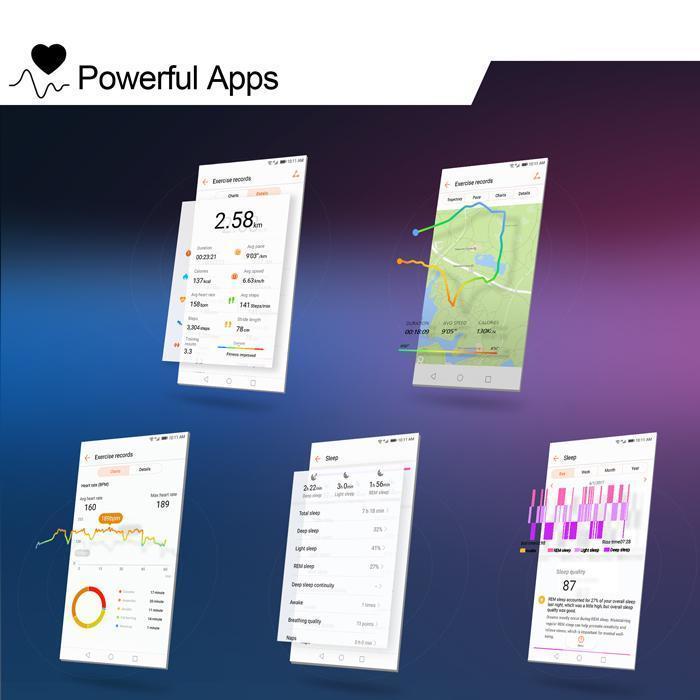 Long Battery Life
A single charge gives you 21 days of normal usage. Workout mode can last 4-5 hours.*
*Based on results from Huawei lab tests. Battery life depends on actual usage situation.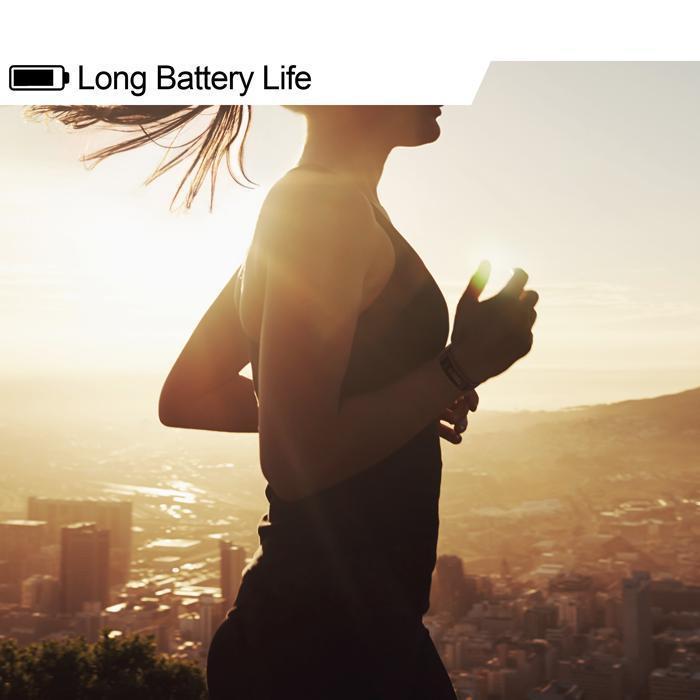 Smart Assistant
Stay connected by checking notifications in real time. Reject calls, view messages, set alarms and hit snooze, all on the band itself.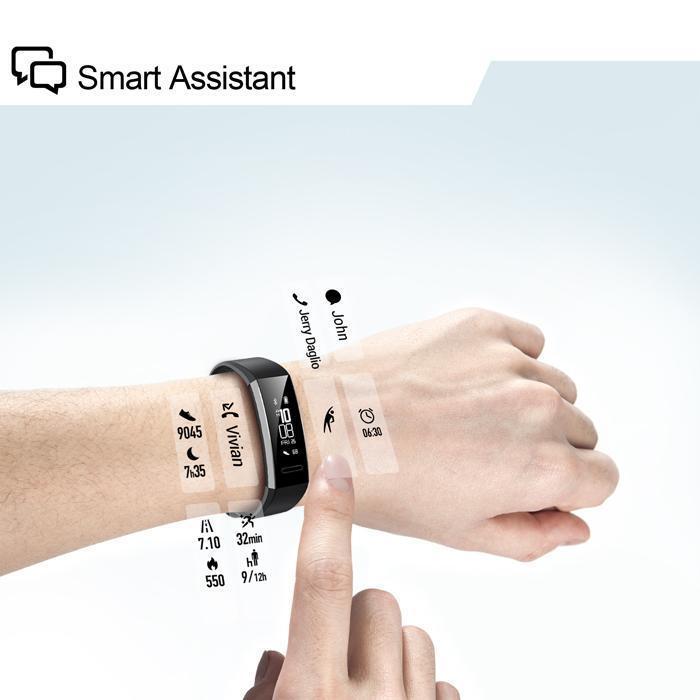 Specifications
- PMOLED Display
- Smart Assistant
- 5ATM Water-Resistant
- Heart rate monitoring
- Scientific Sleep Tracking
- Automatically tracks calories burned
- Sensor: 3-axis Accelerometer, Detached PPG Cardiotachometer, Infrared Wear Sensor
- R&D Capabilities
- Normal Usage: 21 days
- Workout mode: Can last 4-5 hours
- Capacity: 100 mAh Battery
- Charging time: 1.5 hours fast charging